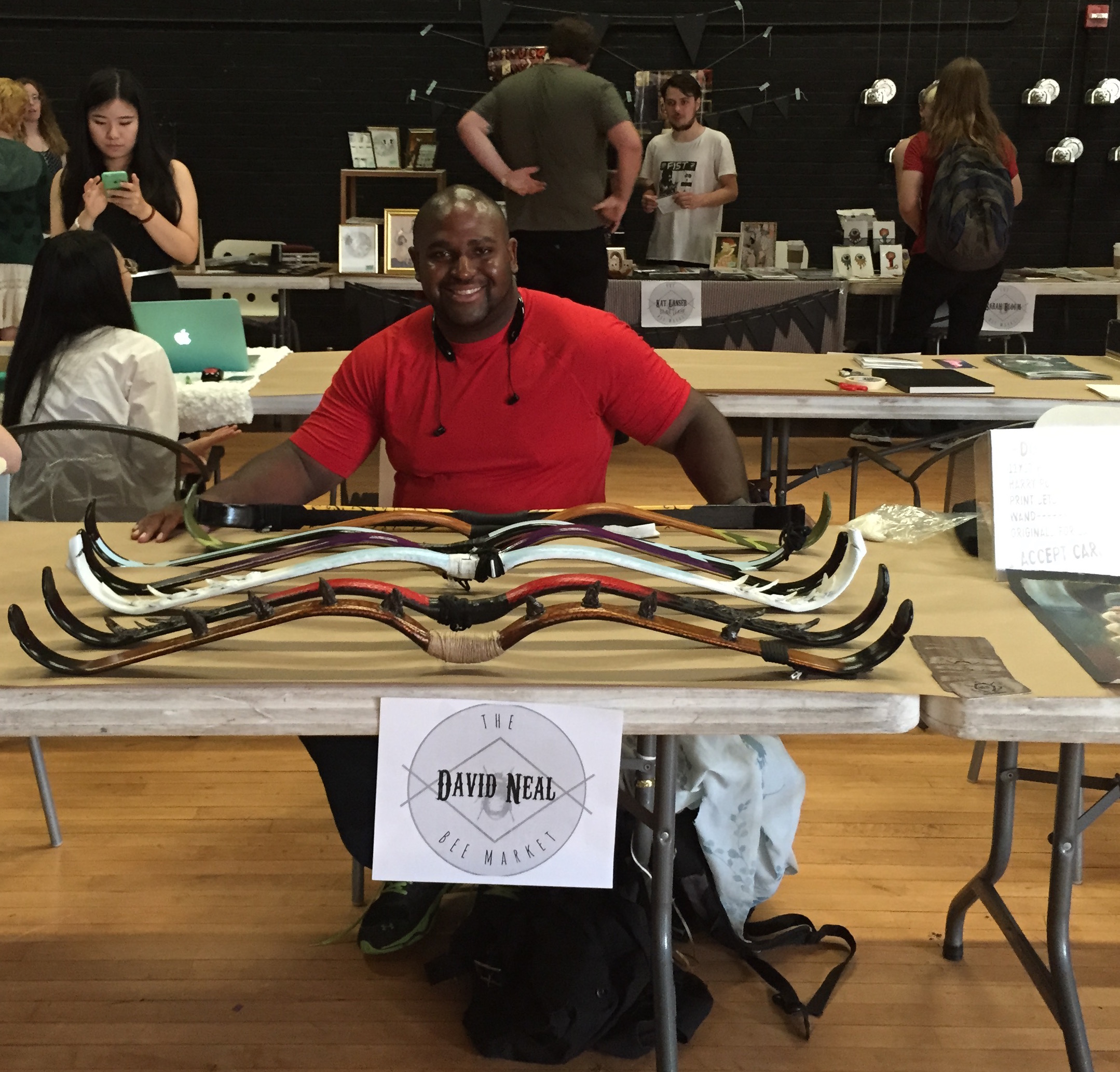 @ SCAD's Bee Market 2015
My first time presenting at the Savannah College of Art and Designs Art market.
@ Guildcon 2015
My setup at Guildcon this time I had more goods to offer, Bows, Daggers and sword.
@The Savannah Bazar in the Barrel House 2015
Built a few kids bows to go along with the adult bows I was selling.
@ Guildcon
A brand new owner of the Rax-Dan the artist customized PVC pipe bow.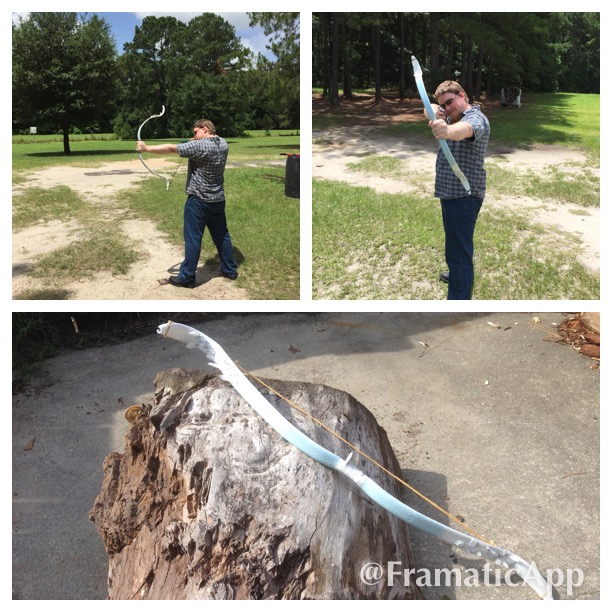 @ Scott Stell Park
Brand new owner of the cold, beautiful but deadly frost dragon bow. May those who LARP against this duo cower in their frozen steps in fear.
@ Gulidcon 2015
The Eegrixs and Hawkeye theme bows new owners
@Guildcon 2015
Showcasing a few pointy things, a few simple daggers to test the waters.